Wondering what the most common Portuguese words are?
Learn them now!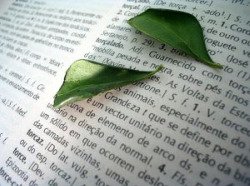 Learn the Portuguese words with the techniques I give you here and
start speaking Portuguese now!
Boas!
Yes! By learning the most common Portuguese words, you can start speaking straight away!
In order for you to learn European or Brazilian Portuguese, obviously you need to start by knowing some words.
When I say words, I mean vocabulary (European or Brazilian Portuguese vocabulary).
You may find it easier to learn these words by dividing them into categories of common words, and learning, at the same time, a few techniques to put those words together and build sentences.
By the way, I have already released a language programme for you to learn Portuguese vocabulary easily and effortless.
Check it out and find out by yourself here what I'm talking about. (New window will open).
Anyway... as I was saying, there are, a few Portuguese words and expressions that you need to know before anything else. If you use these words, your will be speaking like a native speaker, with similar language habits, and similar ways of talking. Check this out:
Is a meaningless word that is used in every sentence but can confuse anyone who is just starting to learn Portuguese. This is one of the Portuguese words that is pretty useful because it not only gives the speaker some time to think, but also emphasizes what they are saying. The equivalent in English would be
"you know..."
,
man!"
,
dude!"
,
"amm"
or
"ehhh"
.
It sometimes gives you the meaning of
"Hey man"
when used like
"Ó pá!"
to catch someone's attention in an informal context (e.g. "Ó pá! Eu vou ao cinema, queres vir?" [oh pah! ehoo voh aw cee-nay-mah, kayr-sh veehr?] - "Hey man, I'm going to the cinema, do you wanna come?").
Another meaning would be like
"Hey, you watch it, OK?"
when used like
"É pá!"
[heh pah!]. This "É pá!" when used with the right intonation shows that you are
upset
about something (perhaps because someone spilt coffee on your new trousers), or
surprised
about something serious (like you forgot to pay the electricity bill and the company took you to court) -
Oh! Damn! - "É pá!"
.
2. Pois [poish] specially used in European Portuguese.
This means from
"yeah"
,
"right"
,
"you're right"
,
'OK!'
to
"Yes, you can keep talking
because I'm still carefully listening to you, although you've been talking for quite a while and I'm getting bored".
"Pois, pois!", with the right intonation (and twice), may also mean
"Yeah, yeah OK"
, there is no chance that what you are saying is true or will happen.
The other day I was listening to a friend of mine talking on the phone and she said it over 40 times in less than 10 minutes!!
Is also one of those very useful Portuguese words that everyone uses all the time. It means
"it is"
or
"is it"
to express agreement or emphasize what others are saying. It means
"it is (indeed)"
, or
"yes I agree"
. It's normally accompanied by
"não é
or abbreviated
né"
like "É, né?" to say
"It is, isn't it?"
or
"you see...!"
after somebody expresses something really true. (e.g. A says: "Isto é muito caro!" (This is very expensive). And B says: "É, não é...?" (It is! Isn't it?).
4. Pode ser [pod sehr] EU or [pochee sehr] BR
Are two other Portuguese words that are good to have at hand. It literally means
"it can be"
but basically means "Oh, now that you say it,
it sounds like a great idea
" - like
"it could be"
.
Depending on the intonation, it can also mean
"Well, OK"
(but I'm not very excited about that. I kind of accept it not to be rude with you...). (e.g. "Queres outro café?" ("Do you want another coffee?" - after having drunk 2 or 3) "Humm... Pode ser" ("Humm OK...!").
Which means OK as an agreement, as an acceptance of an offer or just as "that's a deal!"
Is a Brazilian Portuguese expression, which literally means "beauty" in a sense that it's
great
as reflecting a very positive mood when everything is fantastic. For instance somebody may say to you: "Tudo bem para ir dançar logo à noite?" ("It's all OK to go dancing later on this evening?") and you reply: "Tudo beleza!" (all great!)
You see, all of these are, as you can imagine, really important Portuguese words to keep in mind, and obviously use as soon as you have an opportunity to do so.
Right...
Having said that, I believe it's time for some more Portuguese words.
Choose one of the links below to learn more (new window opens):
Remember! By clicking these links you will find very important words. Any Portuguese native speaker uses one of these words every 2 or 3 seconds when they express themselves in Portuguese.
Learn them as soon as possible. Put them together and build up your own sentences and thoughts. Write many sentences down per day. Choose sentences that you may think are useful.
If you learn 10 Portuguese words per day, in a month you'll have them all!!! And all together, with the grammar tips and techniques I suggest to you here, you'll be speaking Portuguese in no time.
Boa Sorte! [boh-ah sohr-teh] - Good luck!
Rafael x