Do you know what you need to run or set up your Portuguese Business?
For any matter related to Portuguese Business
---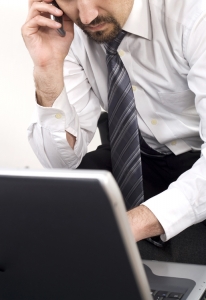 Olá, como está?
You may have come to this page because you may need help to set up a Portuguese business, a new branch of your company, or stablish your business in Portugal, Brazil, Angola, Mozambique, or any other Portuguese-speaking country.
You may be looking for advice from someone who is able to show you the right way to operate in a Portuguese-speaking country to achieve success.
You may also feel that all the things you have in your agenda need to be organized in a way that comply with the regulations of a certain Portuguese-speaking country.
If you are looking for help, advice or someone to liaise with any aspect related to:
Company or branch Set-Up,
Company or branch restructure,
Language and Cultural Consultancy, tailor-made for the purposes of your business,
Training of staff with your specific marketing strategies (and advice on these too),
Consultancy on Finance (taxation, accountancy and payroll and management of your branch or company),
Legal advice to set up your representation abroad, and to manage your day-to-day legal issues,
Organization of your Human Resources department abroad,
Business Processes and (I.T.) Information Technology systems Consultancy (creation and/or organization of systems that needs to be specific and tailor-made for the purposes of your company and optimisation of Business Processes),
You have come to the right place.
As a business person, you certainly realize that when you arrive in Portugal, Brazil, Angola, Mozambique, A Guiné, S. Tomé, Cape Verde, East Timor, Madeira or Azores, you will need make Portuguese business in a way that goes hand-in-hand with what a certain country's modus operandi, language and culture are, and the regulations, rights, duties and traditions it has.
You may also realise how important they are for the success and prosperity of your Portuguese business.
I have the pleasure to share with you the fact that I'm working with a great and experienced team that specialized in how to make your company flourish in a native-Portuguese-speaking country.
I have the contacts and the knowledge you need to know to start running full steam ahead.
I believe that if you read a few pages of this website it will not be difficult for you to realise that dealing with aspects that involve the Portuguese language and culture (be it Continental, African or Brazilian) are my passions.
Doing Portuguese Business is no exception!
Throughout many years I have worked as a Lecturer of Portuguese, and I also have developed many other activities, most of them within importers/exporters, from bottom to top level of management.
Throughout the years, I have also studied, researched and accumulated a great deal of experience mastering this awareness and know-how.
My research interest in Portuguese has been always in the business field. My Master's degree dissertation concentrates on this area - Modern Foreign Languages In The Corporate Business Settings.
Therefore, I am proud of being very familiar with what you need to succeed in a Portuguese-speaking country.
Throughout over twenty years I have also worked for a wide range of blue-chip companies, which gave me an excellent understanding of the business know-how as a whole. I worked together with the chiefs of department. I learned their strategies and suggested best ways to do it, bringing always extra value to their projects.
So, if you are thinking of expanding your company abroad, or opening a new branch in any Portuguese-speaking country, please be in touch by filling in the form below. I'm here to help you, and it will be a pleasure being challenged by you, working with you.
At the moment, I am based in London UK, but should you work elsewhere in the world, I can commute or fly to you to work with you and help you wherever you need me to be. Maybe a quick online chat or telephone call first will help too, to get to know you and the needs of your future successful Portuguese business.
So, what are you waiting for?
Be in touch now!
Com os melhores cumprimentos, (Kindest regards,)
Rafael Tavares
Go Back From Portuguese Business To Home Page.
---
---