Do you want to learn and understand the
Portuguese grammar?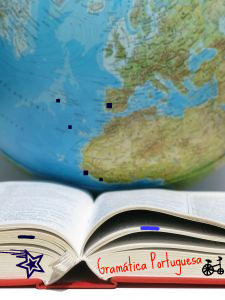 It's easier than you may think!
Então? tudo bem?
So, you want to learn and understand Portuguese grammar, right?
Well done!
This is the section where you can find the intricacies of the Portuguese language, in other words, grammar.
Here is where you find all the answers for your questions as you learn Portuguese. Please contact me by clicking here if you need explanation in a particular topic that has not been covered.

This section of Learn-Portuguese-with-rafa.com aims to cover the essential rules of Portuguese grammar. My aim is to explain the terms of the grammar to you in a way that you can understand.
Just because I use some grammar terms that you may find confusing at first, it doesn't necessarily mean that you have to use them outside your learning context. The most important thing is you to understand the concept that if behind each of those terms.
This site will not make you a "professional Teacher" or "Professor" of Portuguese, but will help you understand some terms and techniques that can lead you to learn Portuguese faster and more confidently.
These grammar explanations will be accompanied by examples and techniques, in order for you to understand every single aspect of it.
With those examples, you can practise not only the associated grammatical structures, but also set phrases and ways of doing things , such as describing a person, apologising, asking your way, expressing your feelings, and so on.
Hey! Don't be greedy wanting to learn it all in one day!
Portuguese grammatical concepts are learned step by step.
Follow the links below, and get ready! (New window opens.)
Portuguese Verbs - Tenses and Modes.
Portuguese definite articles.
Portuguese indefinite articles.
Cognate Words - Easy jumping from English to Portuguese.
Adverbs and adverbial phrases or locutions.
Difference between Por and Para in Portuguese.
Onde and Aonde in Portuguese
Direct and Reported Speech - Rules


For better results you can always get this excellent grammar book for under $32.00 USD or £20.00GBP. It's just my recommendation.
Até já! [ah-tay jah] - See you in a bit!
Rafa :-)