Do you want to watch Portuguese TV to improve your listening skills?
Watch one program a day here and observe the language.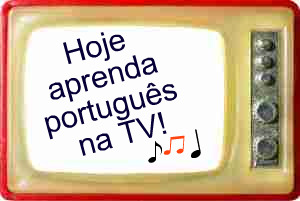 Boa Noite!
Today we can watch Portuguese TV - Televisão Portuguesa, and with it start having a new habit to increase our ability to listen to Portuguese.
When you learn a second language, and Portuguese is no exception, the first shock you may get is realising that by listening to people speaking that language you cannot understand a word!
Well, I can tell you that this is normal. But technology nowadays allows us to overcome this problem more easily. Nowadays we have the internet, and we don't need to travel to a particular country to listen to the language it is spoken there.
Here, I have selected for you Portuguese TV channels that you can use to "educate your ear". What I mean by that is that if you listen to a TV programme a day, along with your study, you will realise that, bit by bit, you'll start recognising words. The number of those words increases by the day.
What I suggest to you is to have a pen and paper handy and write the words you recognise or/and understand. Remember, you are not exactly watching TV, you are studying, OK? :-)
Over time, you'll suddenly realise that you understand phrases, then ideas, then debates. Then you can reproduce with your own words what you have heard, and then, my friend, then you speak fluent Portuguese!!!
How does it sound? But you have to put the effort into it. And you know that, don't you? You have to discipline yourself. You need to know what you want! On this site, there is a list of things you need to do to know how to learn Portuguese. .
So let's start watching some TV now.
The following links will guide you to do both, visit the TV channel website (on the left) and play TV on your computer (on the right).
Please be aware that sometimes some of these channels are closed. So try all of them to find out which one is open.

I hope you enjoy watching Portuguese TV!
Rafa.
Go Back From Portuguese TV To Culture.

Go Back To European Portuguese.

Go Back To Home Page.