Portuguese breakfast. Easy and delicious!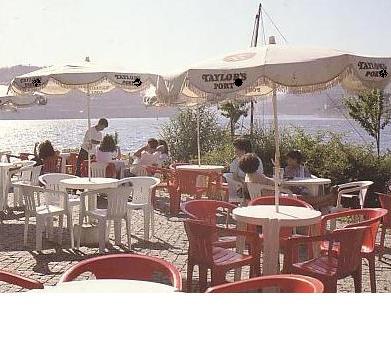 Bom dia! - Good morning!
Portuguese breakfast is easy to prepare and delicious.
You may have come to this page because you may want to know what the Portuguese have for breakfast.
You may also have Portuguese guests over, and want to please them with food they are familiar with, or perhaps you want to surprise your partner with a different meal in the morning...
Whatever your reasons are, let me tell you something... it's easy to prepare.
Normally, the Portuguese wake up around 7.00 - 8.30 am. In a normal day, they have breakfast at home.
The home-made Portuguese breakfast is normally a roll (um pão) or two rolls (dois pães) - with butter (manteiga), cheese (queijo), ham (fiambre) or butter and jam (manteiga e doce) and a medium/large white coffee (um galão).
The Portuguese appreciate fresh bread in the morning (pão fresco), specially it it's still warm. hummm...
Sometimes, there's nothing better than just an espresso (um café or uma bica) with a kind of custard tart, in other words, "um pastel de nata".
If some Portuguese like having their breakfast at home, others like having it in a "pastelaria" where they have a wide range of things to choose, from croissants, bolas de berlin, brigadeiros, palmas, patas de cavalo, caramujos, etc., always accompanied by "um galão" - a large white coffee - or "uma bica - an expresso.
Others even prefer having their breakfast in a café or pastelaria with tables outside (esplanada)with a great view over a river (uma vista para o rio) or square (praça). It's so relaxing!
It's quite rare seeing eggs (ovos), sausages (salcichas), bacon and beans (feijão) as part of the Portuguese breakfast.
Other Portuguese like having fruit (fruta) or fruit juices (sumo de fruta) in the morning, normally orange juice (sumo de laranja natural) It's healthy (saudável) and energetic (energético)!
Specially kids like their cereals (cereais) before they go to school.
Older generations finish their breakfast with a cigarette (um cigarro).
So, if you are keen on starting your day with a Portuguese taste, why don't you prepare a breakfast like this for tomorrow morning, hein?
Enjoy, and "bom apetite!"
Rafa x
Go Back To Portuguese Culture.

Go Back From Portuguese Breakfast To Home Page.